SBS has released its fifth Elevate Reconciliation Action Plan (RAP), updating SBS commitment to First Nations content for the next four years.
The broadcaster has worked closely with Reconciliation Australia to continue its commitment to First Nations stories, cultures and languages. Reconciliation Australia is the lead body for reconciliation in Australia, promoting relationship-building and respect between Aboriginal and Torres Strait Islander peoples and the wider Australian community.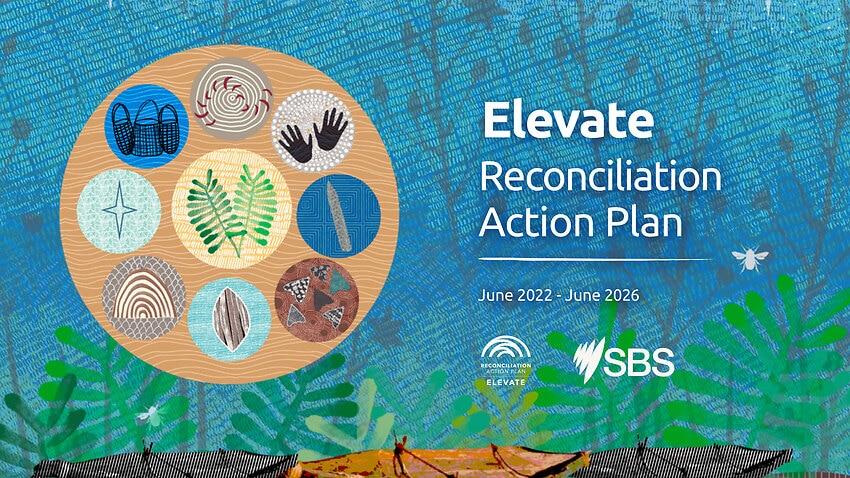 RAP recognises organisations with a proven track record in championing the interests of Aboriginal and Torres Strait Islander peoples. Of the twenty Australian organisations that have achieved an Elevate RAP, the highest available status from Reconciliation Australia, only two media outlets – SBS and the ABC – are represented.
Under the Elevate RAP guidelines, SBS will host "a nationwide culture of cultures" recognising the languages, knowledge and stories of First Nations peoples are enriching to everyone in a thriving, multicultural Australia and connecting "our newest Australians with the Custodians of the oldest living culture on Earth."
CEO of Reconciliation Australia, Karen Mundine, a Bundjalung woman has congratulated SBS for its Transformation Project, "SBS can fulfil a crucial role in creating a richer, fuller expression of Australian nationhood."
In this, its fifth RAP, SBS will accelerate the processes of reconciliation. SBS Chair and Managing Director, George Savvides AM, said that SBS is honoured to have been invited to participate as an Elevate partner.
James Taylor, SBS Managing Director, said SBS's ability to bring communities together to acknowledge, reflect, and celebrate First Nations cultures and achievements underpins the network's Elevate RAP.
SBS is committed to increasing the visibility of First Nations perspectives as part of the daily broadcasting agenda and will include indigenous content in over sixty languages.
Director of Indigenous Content at SBS, Tanya Denning-Orman, provides some background on SBS's history of indigenous inclusion. In 1989 SBS put Black journalists at the front of its Indigenous current affairs show, First in Line. In the nineties The Greater Perspective protocols, written by Bundjalung man, Uncle Lester Bostock, provided guidelines for production in Aboriginal and Torres Strait Islander communities. The current affairs program Living Black was introduced in 2003, and it remains one of Australia's longest running current affairs programs. Living Black's Executive Producer, Karla Grant has become a household name and role model for First Nations people since joining SBS in 1995.The historical program, First Australians aired in 2008 and First Contact in 2016 explored the divide between Indigenous and non-Indigenous Australians. The Australian Wars of 2022 examine how the frontier wars shaped modern Australia. Indigenous animated children's television series, Little J & Big Cuz premiered in 2017, helping children transition from pre-school to primary school, and incorporating Indigenous knowledge into childhood learning.
The RAP launch coincides with SBS celebrations of NAIDOC Week in July as the principal media partner.
More information about SBS's Elevate Reconciliation Action Plan June 2022 – June 2026 is here.