From a family of public broadcasters, spanning his career between the ABC and SBS, Andy Lloyd‑James was the man in charge of SBS television in its heyday. We're talking about the late 1980s and through the 1990s. SBS was then like no other broadcaster anywhere in the world. It was unique. I will never forget it.
When Andy Lloyd-James passed last month, a saddened presenter from that golden era of SBS, movie reviewer Margaret Pomeranz, told me, "Andy was one of the good guys to lead television."
He had come from the ABC in 1988 to SBS to head up SBS-TV. In his role as Head of Television for SBS, Andy nurtured innovations that cemented SBS as the only kind of television of its type in the world. But it didn't stop there. Six years later he established SBS Independent. That was in 1994. SBSi as it became known, commissioned up and coming film makers into the industry.
In his retirement over coffee at the Sydney Cove Oyster Bar on 16 December 2018, Andy's passion for SBS and public broadcasting still shone through. Reflecting on what SBS had become after he left, he was very critical of the commercial path SBS took a decade after he departed, blaming then MD Shaun Brown under chair Carla Zampatti for morphing SBS into a full commercial operation in 2006. SBS was now "like a commercial broadcaster" chasing ratings in lieu of SBS's charter. Programs, once sacrilege from ads, were chopped up for ad breaks. That "destruction" of SBS as Andy described it, included the abolition of SBSi. Even though SBSi generated millions of dollars from program sales, SBS threw away the keys to independent film makers in pursuit of a commercial operation favouring productions made-to-a-formulae via a group of established production houses.
Long before NITV existed, under his watch Andy paved the way for the first series of Indigenous short films, one of which was selected for competition at Cannes, "From Sand to Celluloid."
Before it was abolished SBSi commissioned over 800 feature films, short films, documentaries, and television series, including comedy, lifestyle, drama and documentary series from independent Australian filmmakers, many of whom came from non-English speaking and Indigenous backgrounds. SBSi titles won more than 450 national and international awards
Innovative filmmaker Bridget Ikin worked with Andy and took charge of SBSi after he left. Saddened to hear of his death she said, he was "generous and kind, committed to the mission of SBS, and to the exciting possibilities that SBS Independent opened up for representing and reaching broader audiences, truly a staunch and proud defender of public broadcasting."
Unlike a particular bunch of today's television executives, Andy Lloyd-James understood the role of a public broadcaster. His commitment to public broadcasting is universal in comments from those who worked with him.
Former SBS World News presenter, Mary Kostakidis described him to me as "A lovely man, public broadcaster through and through and key contributor in the development of SBS television, enormously liked and loved by all – he was a real mensch, an intellectual with enormous warmth, great values and an unforgettable smile."
To give this some context, staff at SBS were initially worried about the arrival of the man from the ABC with rumours that "SBS might be snaffled into the much larger public broadcaster" said Margaret Pomeranz, adding, "We needn't have worried. Andy was committed to public broadcasting."
He began his carer in ABC radio and before him his father and grandfather worked at the BBC. Public broadcasting was in his veins.
In his last few years Andy faced Lewy Body Disease and despite that his intellect remained but ability to do things impaired. It was frustrating for him.
On 28 January this year Andy Lloyd-James died at Lulworth House in Elizabeth Bay. His final hours were of Paul Lewis playing Beethoven's piano sonatas. His wife and soulmate Dr Trish Richardson said, "He was very comfortable and peaceful and I was able to spend lots of his last 48 hours with him. It was as close to feeling like we were at home and wonderful that he wasn't in hospital."
Andy will be remembered by so many for his passion for public broadcasting at SBS and the ABC, his clarity of mind, honesty of purpose, probity of character, generosity of spirit and gentle sense of humour.
When Andy Lloyd-James died, the world lost a media innovator and truly great pioneer of television. One of the best.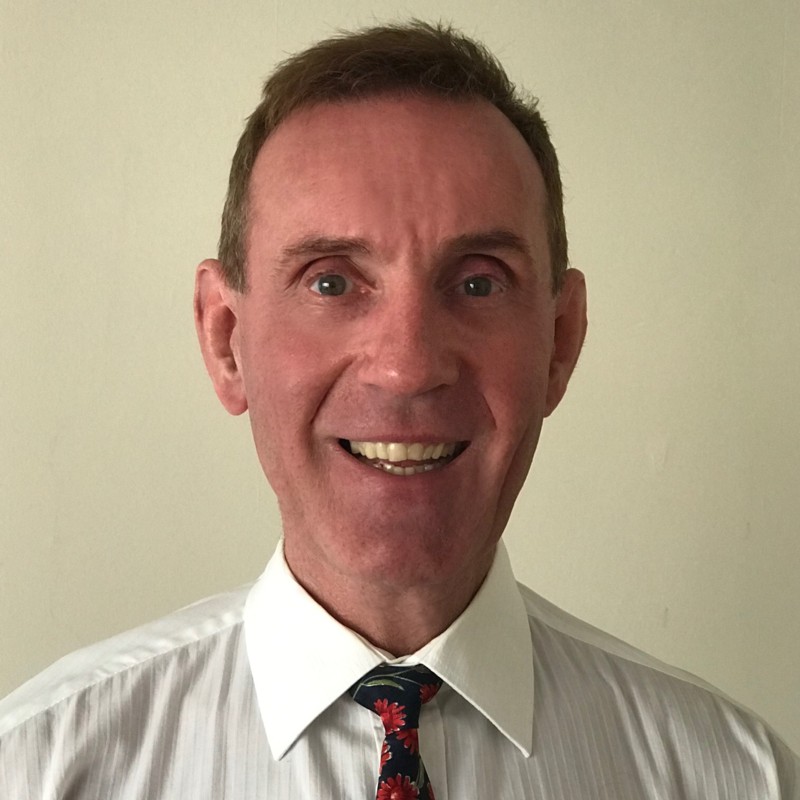 .
The author Steve Aujard is president of Save Our SBS.